Life with Mantis 8 makes everything better!
Mantis 8 is a surprising scooter with magical power. It always makes our lives better and more convenient in many ways. Let us introduce a few of those that we at Team Kaabo USA think are the most important ones. Here's how getting around on our Mantis 8 can help you!
Better Commuting!
Are you tired of taking the bus? Finding the right one that goes even close to where you want to go and then waiting for it to come forever. Have you ever found yourself complaining about rush hour and bad traffic conditions and wasted time spent on the way?
If the answer is yes then now, it's the right time to get some personal transportation. Compared with a bicycle we think that e-scooters are a better choice. It offers greater portability and security. It's easy for you to take it inside your home or office when not in use. Making it less likely to get stolen than bikes which you normally need to leave outside.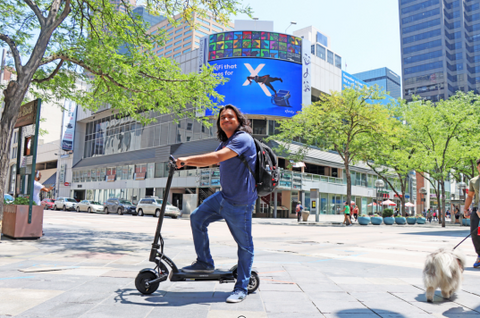 Sleep more and get some extra naps!
Mantis 8 allows you to sleep 20 more minutes on the business morning since you are totally free from thinking about public transport or rush hours. Just ride past traffic with ease and leave cars standing in their place. It can be used to commute almost anywhere, working, appointment, parties, with a backpack you can even take care of your grocery shopping. And those extra naps? Well if you still use the metro and bring your scooter for the so-called "last mile" transport you can have that nice nap in the metro.
Best BFF weekends!
On a sunny weekend, let your friends ride your Mantis 8. We are sure they will want their own one. It does not take too long that you will have group rides and lots of unforgettable weekends. In some aspects, it refines the BBF time, Mantis 8 offers another blast way to enjoy spare time with friends. If you are still looking for your Scooter BFF then google out if your city already has some scooter lover get-togethers with like-minded people - most big cities already have active communities.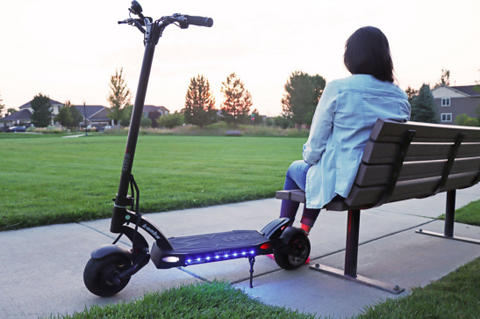 Better scooter - less pushing.
Mantis 8 is different from the basic shared scooters and cheap commuter scooters - its motors are on a whole different league and there's two of 'em. Mantis 8 climbs 20-degree inclines and hills easily. Mantis 8 shines and makes you the king of the hill.
Better parking
When going for work or fun, there is always the problem of parking your car or bike. Now, Mantis 8 is foldable. You could fold it kist just about in 10 seconds and then carry it with you inside. When others are busy finding parking spaces, you are already in the elevator with your scooter. Park it next to your desk and charge it up if necessary. And hey, you just saved money on gas and parking!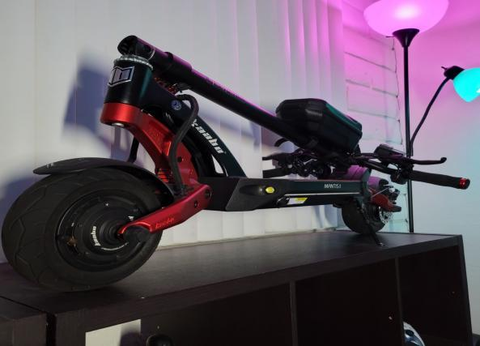 Living the Mantis life
After taking Mantis 8 home, you will realize that everything is just better. So get yours and start your Mantis life! Kaabo Mantis 8 | 1000W Dual Motor Foldable Electric Scooter for Adults – Kaabo USA
---
Related Product
Newletter
Promotions, new products and sales. Directly to your inbox.