How to operate your New Mantis 8!
Recently, lots of new Mantis 8 fans have been asking: Why is my Mantis 8 is using only a single motor? How to use the P-Settings of the Mantis 8? What's the meaning of the light on the buttons?
Kaabo USA is here to help our new fans so they can enjoy their rides to the fullest. In today's blog, I'll introduce Mantis 8's functions to those new users. I hope you guys can put it to good use! 
How to access P-settings?
Using Mantis 8's QS-S4 Throttle:
           Step 1: Power on the Electric Scooter.
           Step 2: Hold the both "Mode[5]" and "Power[3]" buttons simultaneously for 2 seconds
           Step 3: Use "Mode[5]" and "Power[3]" buttons to change the value(up and down), and type in 1500.
           Step 4: Hold the "Power[3]" button for 2 seconds, then P-Settings Menu will open, cycle through the options with the "Mode[5]" button
           Step 5: To adjust values, use the circular dot multifunction button.

-QS Q4 P-settings list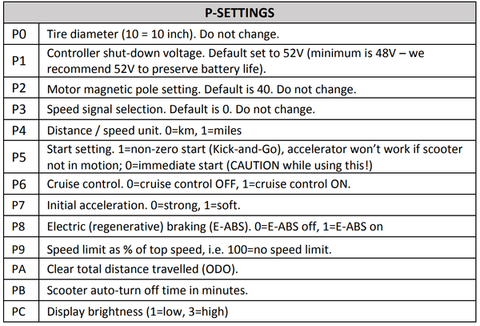 How to access Dual motor:
When the light of ECO/TURBO button is lit when the ECO mode is turned ON. The function of ECO mode is to save battery. If your charge level is running low, you can turn on ECO mode.
Under the ECO/TURBO you can see the Single/Dual motor mode button. When the light is ON, the Dual motor mode is ON. When you press the throttle, both motors will run. When the light is OFF the scooter is in a single motor mode which means that only the rear motor is working. For example, you can use this mode on flat city roads, and when you need to go uphill turn on the dual-motor mode.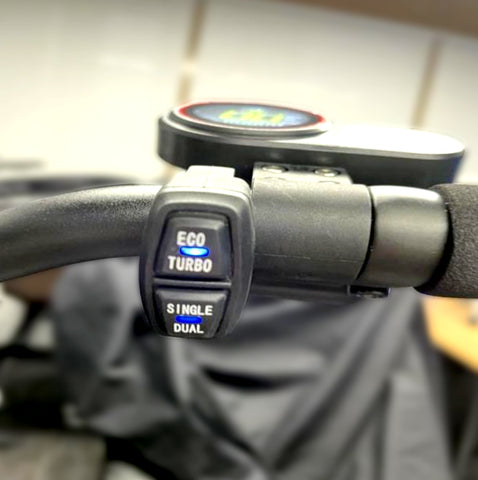 How to fold the scooter:
Loosen the stem clamp and move it up, now to stem can be pressed down and folded.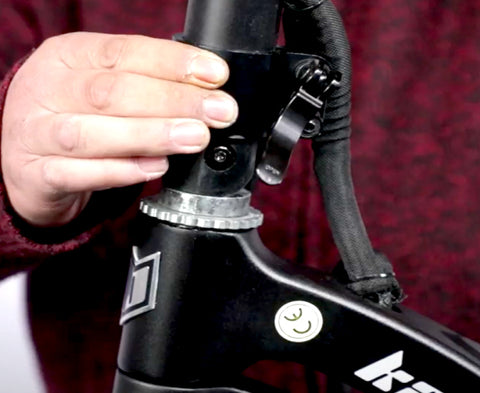 After lowering the stem, please connect the buckle on the top of the stem to the buckle at the end of the deck to secure the stem in place.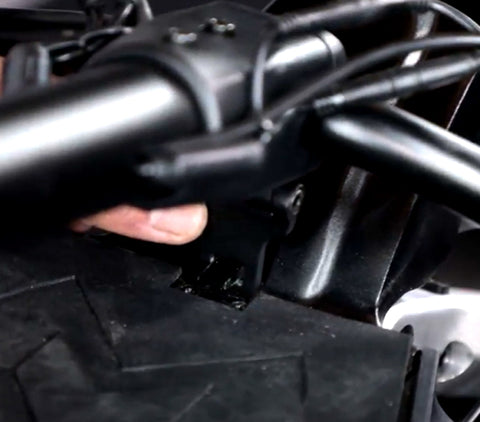 For brand new scooters it's normal that the securing mechanism can be a bit tight. Just apply some power and you will get it in place. 
There you go. Those are the answers to the usual questions we get from new customers.  We hope these instructions may help some new fans of Mantis 8 out there.
By the way - If you want to join the growing numbers of Mantis users then now is your chance!  The Black Friday discount is here and you can save $150 when buying a new Mantis 8. So don't hesitate: get your own Mantis 8 now!
---
Related Product
Newletter
Promotions, new products and sales. Directly to your inbox.