Kaabo USA Mantis 8 Black Friday Sale is in progress!
Kaabo USA  e-scooter sale started on Nov 15.
Many of our subscribers have noticed that the Black Friday automatic discount countdown is now available on the Kaabo USA website. We won't go back with our words - The winter discount came just like we promised in the past blog! Black Friday Sale has started early on Nov 15th and ends on Cyber Monday - that's a total of almost two weeks of celebration for electric scooter lovers and players.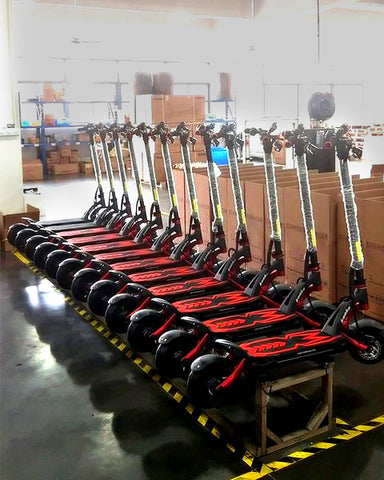 What you can save in this Holiday Sale?
Are you still hesitant? Don't overthink it - The current discounted price is the lowest price for an upgraded brand new Mantis 8. The updated Mantis 8 comes with an LED headlight and you can now save $150 on it. That's a great deal - save some money to ride your new scooter to eat some delicious food or get a streaming service or two for a year or so.
Actually, escooters are a great purchase even without the discount as If you take this chance and purchase your own escooter. Apart from the money allowing you to enjoy a meal with friends, you will get away from the taxi and subway costs that you might have had to pay to commute.
Think about it. For example, in NYC the cost of the monthly subway card is about $130 per month. And this doesn't even include all the costs if you also drive your car or take a taxi on weekends. Using Mantis 8 costs just a bit of electricity after purchase and it can easily be used to get to work or run errands, plus it's super fun. So taking this into account it's only about half a year that the savings in commuting costs could be enough to purchase a Mantis 8 of your own. So What are you waiting for? Just add a red one or black one in your cart and take it home to start your energetic commuting life.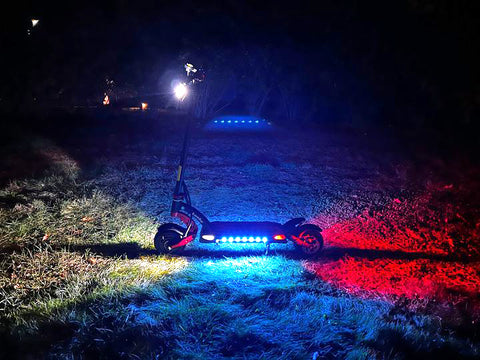 Why Kaabo USA?
Kaabo has been making electric scooters for about 8 years already. Worldwide, millions of people have become Kaabo fans. Kaabo USA is an official team concentrating on the USA scooter business. Our official website kaabousa.com has served customers online for 2 years. Trust us we're the best choice to start your e-scooter life and here are some other reasons you can take the next step:
1) Reliable shipment
Don't need to worry about the crowded Black Friday shipment now that you can get the deal early. You can also get insured shipping from us for $30 to ensure your Mantis 8's safety with a money-back guarantee.
2) Deliverable to 48 states by FedEx
The normal shipment is free. Kaabo USA offers free shipping on all e-scooter orders to those living in the contiguous United States. We do not ship to Puerto Rico, Guam, Alaska, or Hawaii. Our delivery is fulfilled by FedEx now.
3) 18 months warranty
If you have issues with the scooter contact us for support. If you want to start your warrant process. Just shoot videos and photos to us. If the technical experts confirm that the problem is appeared by nature. We will ship replacement parts to you.
4) Expert Advice
If you have any questions about riding or scooters. Just contact us. Our technical experts are glad to help.
There you go! Just catch the automatic discount now and choose your preferred color of Mantis 8. Don't miss out on this Black Friday! This is the lowest price you can get!
---
Related Product
Newletter
Promotions, new products and sales. Directly to your inbox.