Stay warm during the holiday season with Kaabo USA
Winter is coming and so are the holidays. What pops in your mind when thinking of it? Snow, wind, sneezing? Sometimes it seems that all the world is going to fall asleep and freeze. But fear not! Kaabo is always here to keep you warm with the thoughts of escooters.
Celebrate the winter festivities with Kaabo USA and you are guaranteed to stay excited about this year's holidays for starters check out our ongoing Halloween Celebration!
Halloween is here, everyone is searching for their costumes and accessories. Halloween day is guaranteed to be a good BBF time. People will have fun with friends and family. There is a traditional role involved in the Halloween festival, do you remember? Who? Well, she is -- the Witch on the Broom of course!
And what makes the witch cool in the people's eyes? Maybe it's the magic and secretive, even a little spooky role? Nah, it's because she has a super flying broom! Just like Harry Potter. Without this magic vehicle, she is just a regular old lady using public transportation. How important transportation is! Super speed and awesome vehicles are what makes her - and perhaps you - cool?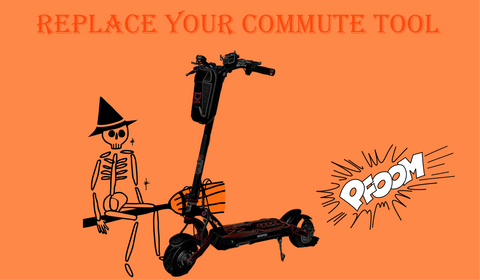 In the real world, there are unfortunately no flying brooms available but hey, it's not just the brooms that can make you enjoy your ride while riding in style. You know our answer - it's the Mantis 8 that is such a super cool ride that it makes people's heads turn around like they had seen a witch! Mantis 8 allows you to be a fable hero for real.
To Celebrate Halloween, Kaabo USA offers $150 OFF. We want to offer you a nice and toasty price to keep you warm on these cool days. The discount is limited and the time is almost up! Don't hesitate and get yours now!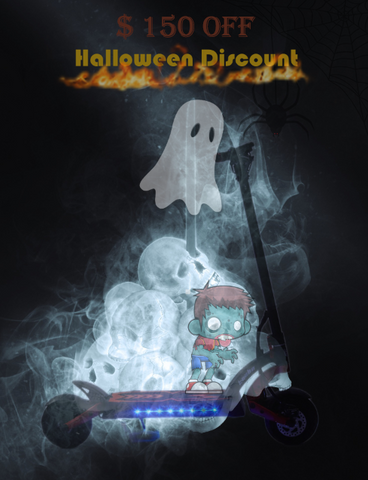 What's coming?
Kaabo USA appreciates every customer and fan's support. This winter we have planned all kinds of activities to keep you busy. Apart from the holiday shopping, we will hold some special activities this year!
For example, after November, we have decided to organize an activity called "My story with Mantis 8" where we invite Our Awesome fans to write down their stories with Mantis 8 - everything goes, no matter what kinds of stories, happy, unforgettable, normal, even some bad ones! All are welcome so email us your story using the title "My story with Mantis 8". We will pick up some stories and share them on our official Facebook and Instagram and some of the authors of these wonderful stories will receive some exciting gifts!
Happy Halloween everyone!
  -Kaabo USA Team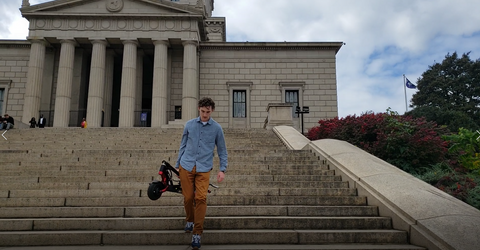 ---
Related Product
Newletter
Promotions, new products and sales. Directly to your inbox.