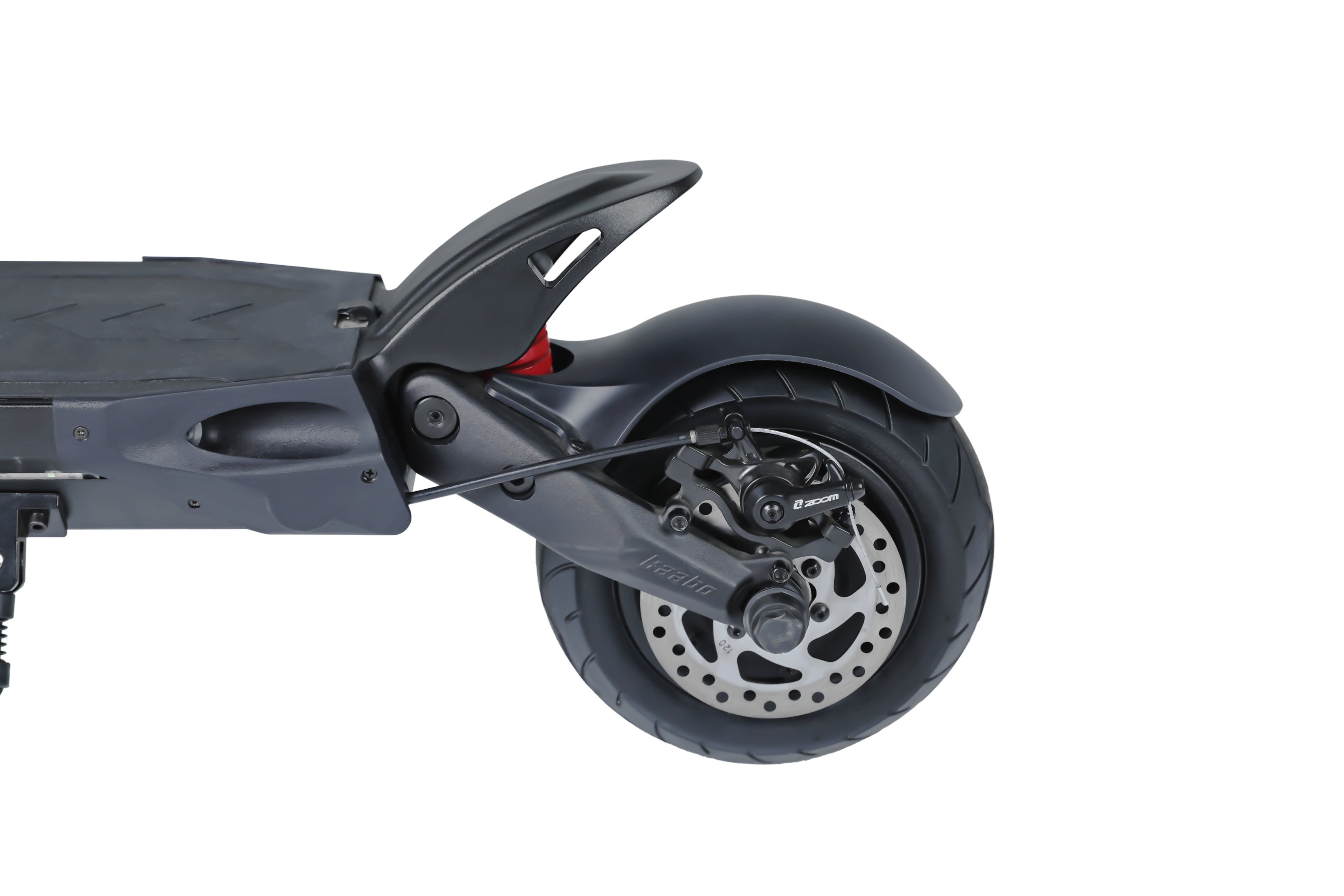 48V 13Ah Battery
Enjoy the extended 25-mile range capabilities from the high-capacity 48V 13Ah lithium-ion battery.  
500-Watt Dual Motors
The dual 500-watt motor brushless hubs for Mantis 8 are found in the front and rear wheels. This provides a maximum 25 mph of speed and the ability to climb up to 20-degree inclines.
Sine Wave Controller
Kaabo utilizes this Sine Wave controller to give you a wide range of riding options that fit your preferences.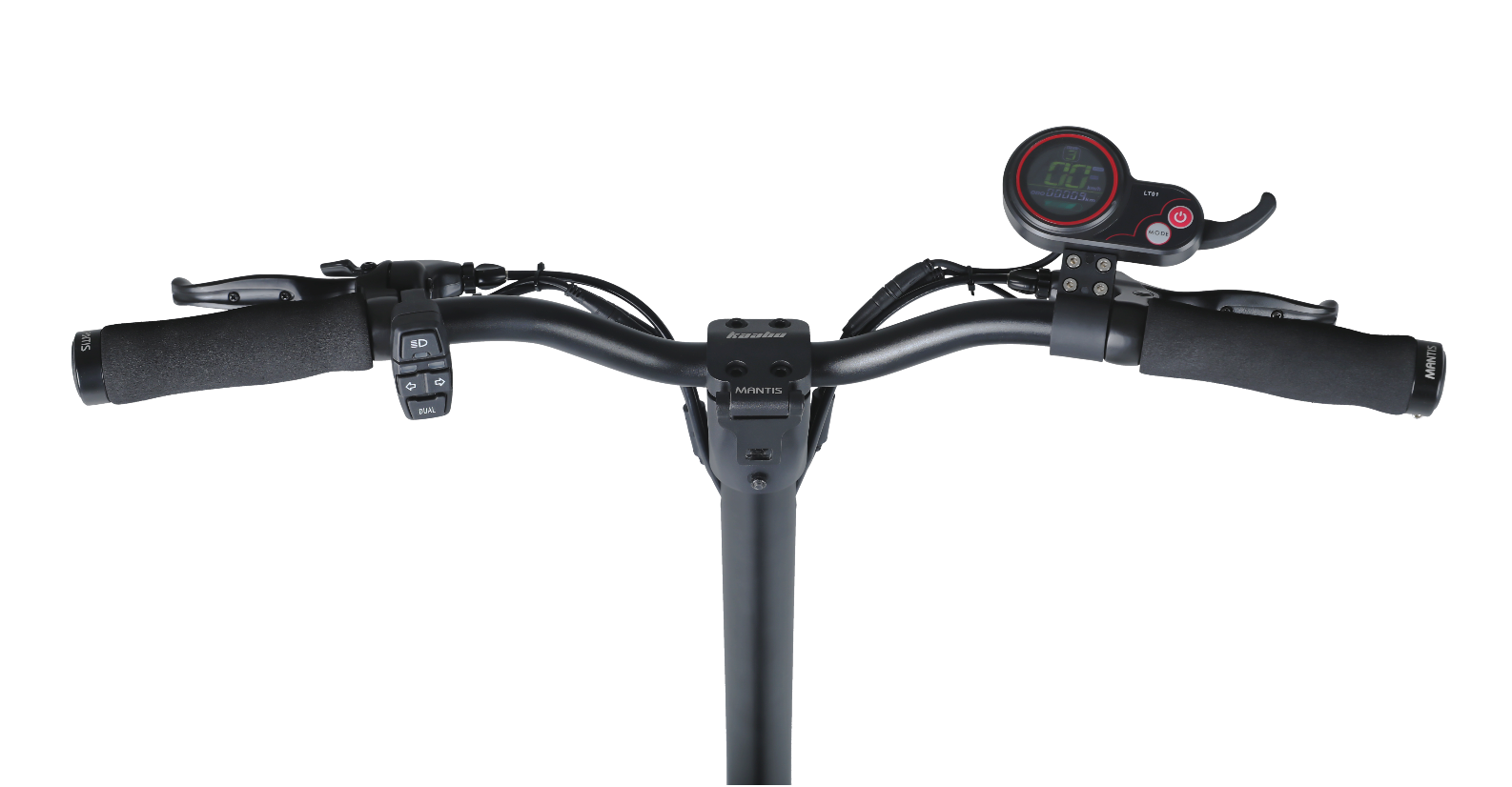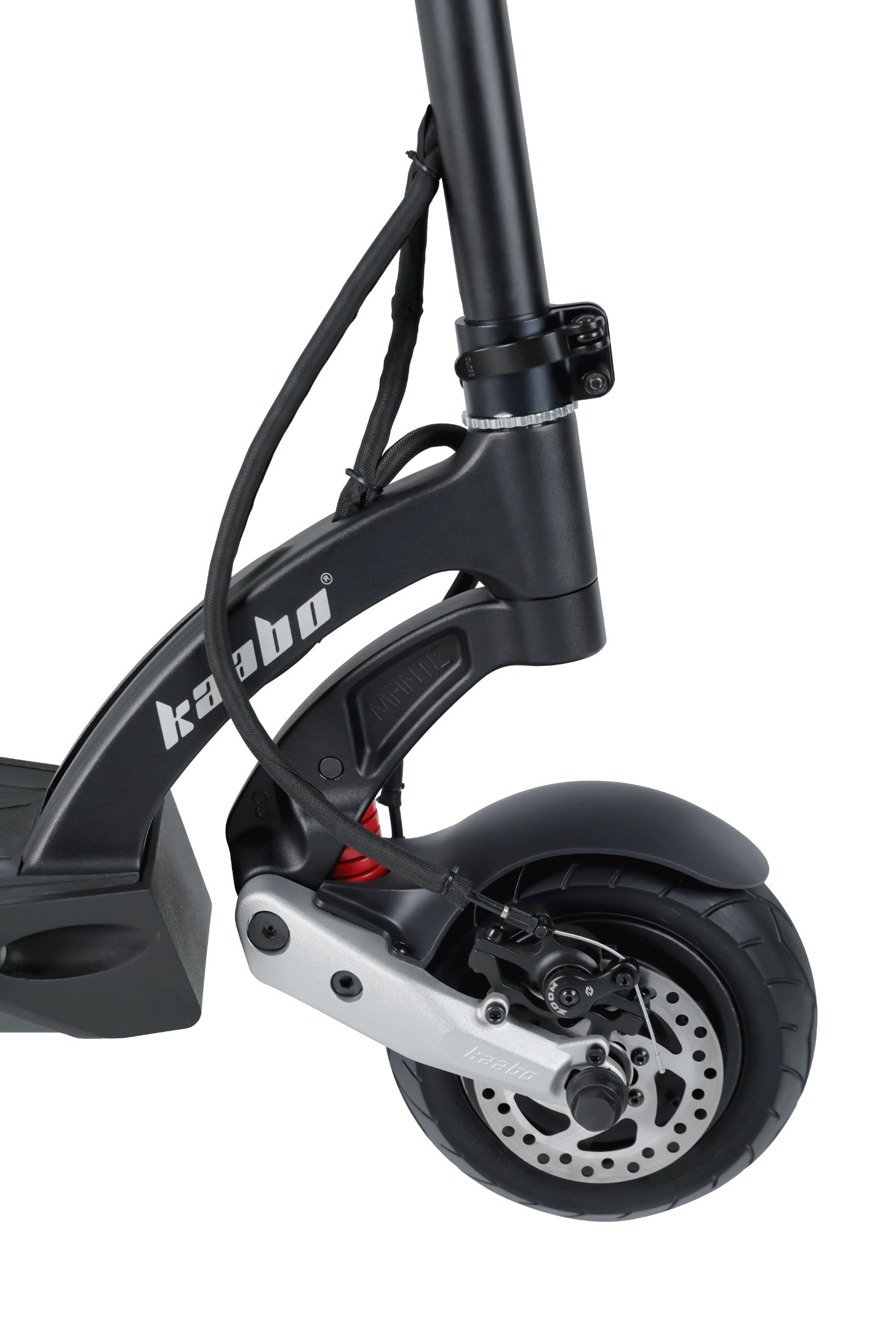 Disk Brake + EABS
Using 120mm disc brakes, the Mantis 8 provides riders with the confidence that they are in control. With front and rear disc brakes, you will be able to stop safely in an instant.
Soft-Ride Dual Suspension
The front and rear spring suspension allows riders to experience a smooth and controlled ride on roads with various conditions.
8" Street Ready Tires
The stand-out component designed for control and handling comes from the wide-tread 8-inch tires, signifying the "8" in Mantis 8.
Aluminum Alloy Frame
Mantis 8's aviation-grade 6061/6082 aluminum alloy frame is forged in one piece. Aluminum is lighter and much more rigid than steel. 
LED Lighting
With high visibility front, side, and rear LED lighting, you can feel safe and aware when riding in the darkest of environments.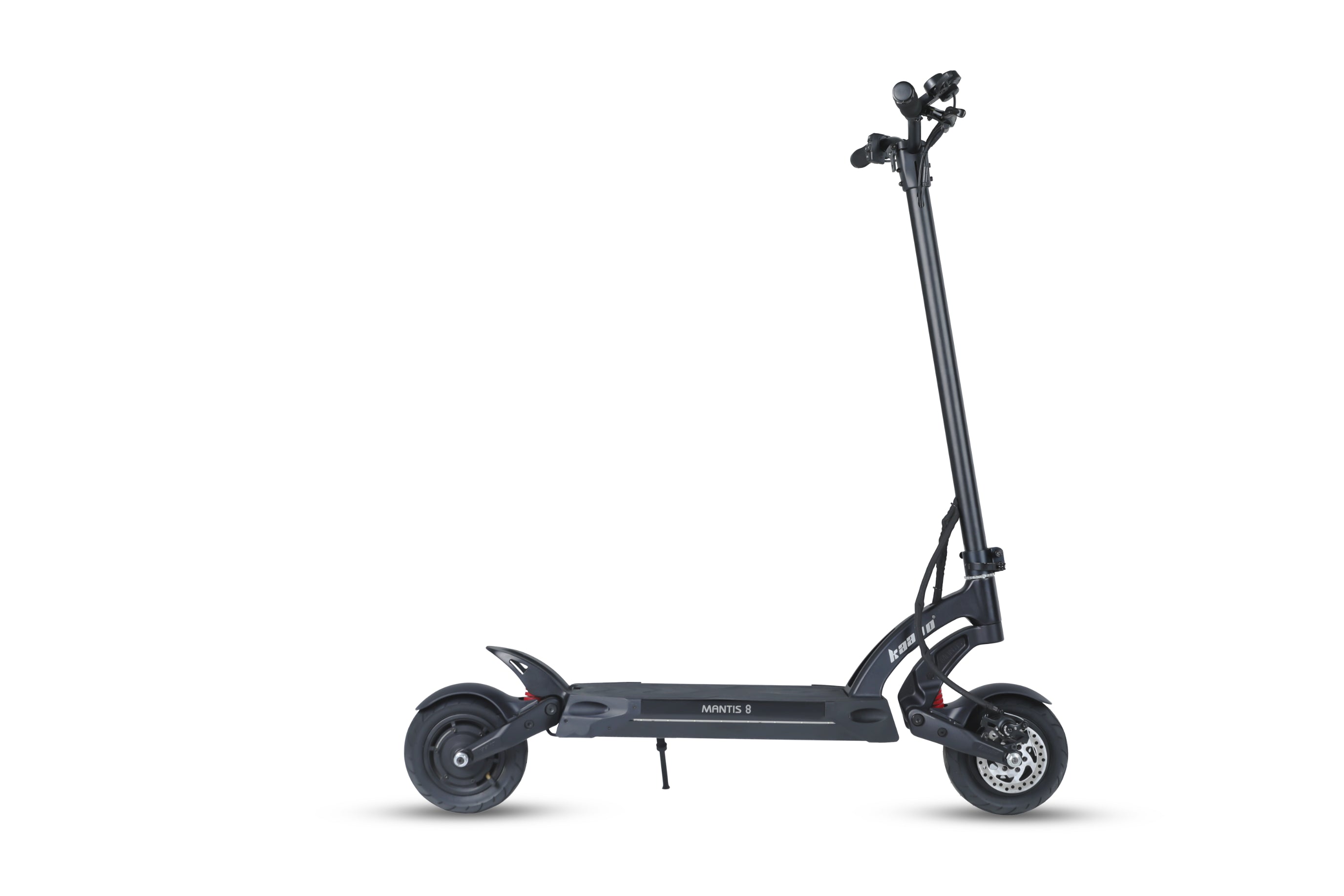 ">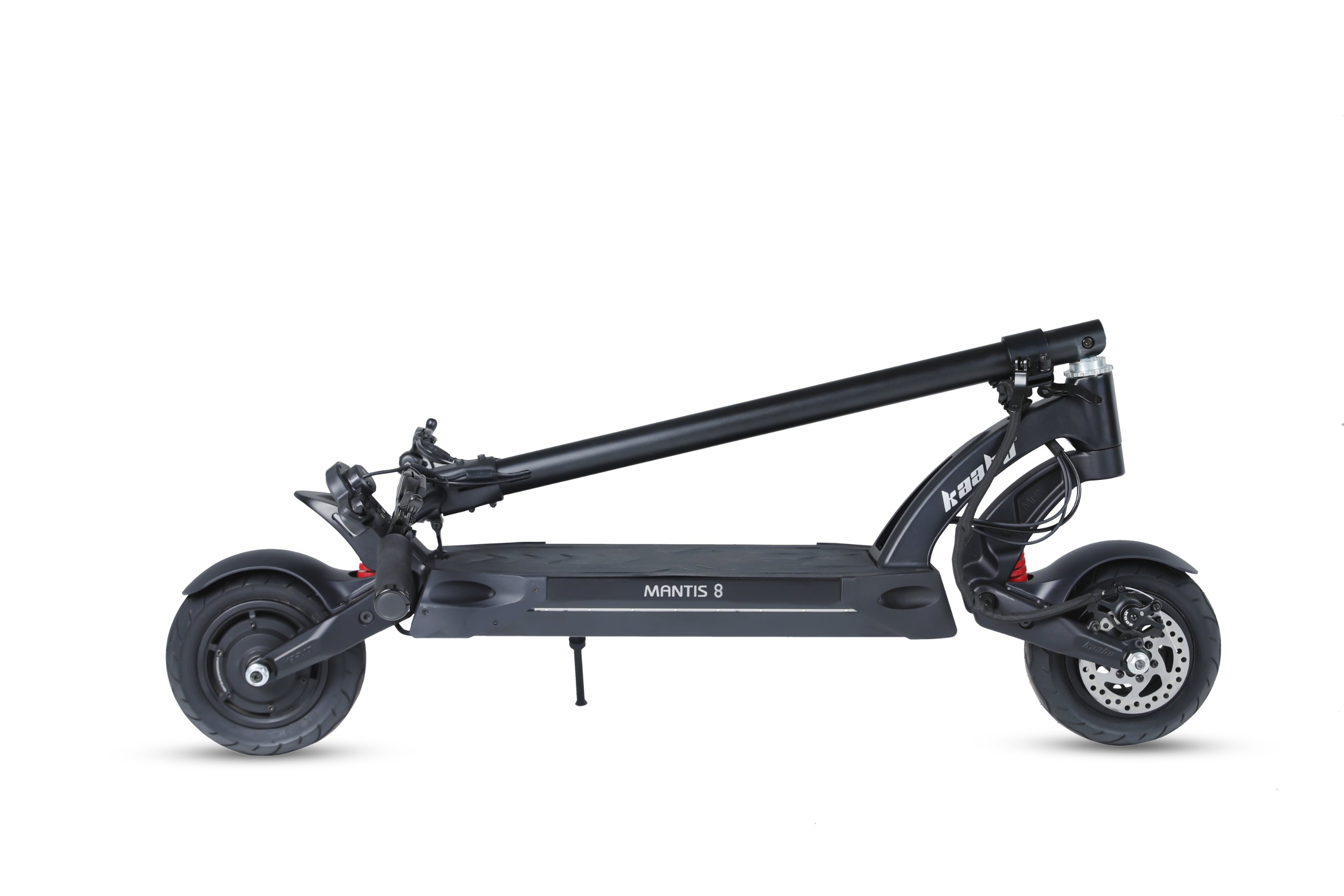 Portable Folded Size
The small folded footprint of the scooter, measured at 45.6 x 23.6 x 18.7 inches makes this a perfect sized e-scooter to store when not in use.
53 lbs Net Weight
With the aluminum alloy frame weighing just 53 pounds, you can carry the Mantis 8 with ease.