Preparations before use
Unboxing
Get to know one of the best dual-motor electric scooters ever made for city commuting.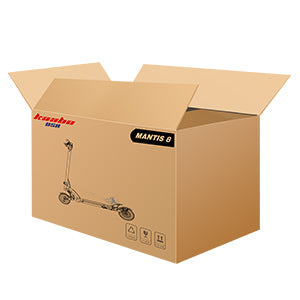 Unfolding
Unfold your Kaabo Mantis 8 in the right way. With a highly-sturdy stem and a safe locking mechanism, you can rest assured.
Assembling
Assemble the handle bar and get ready for your first ride.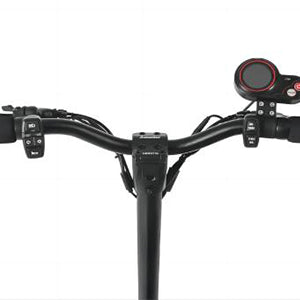 Kaabo Mantis 8 Unboxing and Ride Testing
Customize scooter parameters
P-Settings
P-Settings are set by default. After the scooter is fully assembled, do NOT change the P-Settings if you have no idea how to do it, so as not to cause mistakes.
Kaabo Mantis 8 P-Settings
Safety Precautions
NO MODIFYING
For your personal safety, please do not modify electrical parts, such as motors, battery, etc. so as not to cause safety hazards. Any damage caused by modification is not covered by warranty.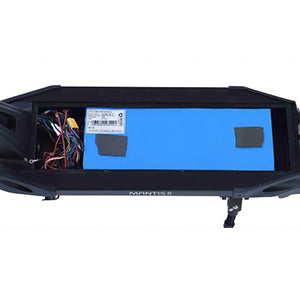 SAFE DRIVING
Always drive the scooter in accordance with local traffic laws. No speeding, no drunk driving. Always drive with two hands and always wear a helmet.
KAABO MANTIS 8 FIRST RIDE IMPRESSIONS
Mantis 8 troubleshooting
Error issues
If you ever encounter any error code, please do not worry. It's probably because some wires are loose due to transportation or strong impact. You may check the videos to help you figure out the issue. If you can't solve it alone, do contact Kaabo support team.
E07 Issue
How to fix the E07 issue on your Kaabo Mantis 8? Click here.
E08 Issue
How to fix the E08 issue on your Kaabo Mantis 8? Click here.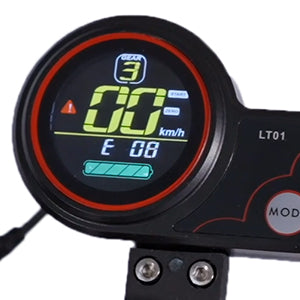 Kaabo mantis 8 troubleshooting
POWER FAILURE
If there is a power failure while you are driving the scooter, or a certain motor does not turn, please contact Kaabo customer service in time. Send us photos, videos and describe the issue clearly. We'll do our best to help you resolve it quickly. Do not try to repair it yourself if you are not a mechanic, to avoid secondary damage.
FLAT TIRE
Here's a video to show you how to replace the tire correctly to avoid damaging the motor: Tire Replacement.